An Interview with Enkh-Oyun Erdenebaatar, Director of Mongolian Gobi Taiga Tour Company
The story of AGC's partnership with Mongolian Gobi Taiga Tour Co. is one of female relationships and support. Jan Latham, one of our longest-serving guides and program managers, built a relationship with a young Mongolian woman named Enkh-Oyun Erdenebaatar (Inga) just as she was starting her guiding business. Inga got started guiding with the help of her mother and female professors. Now, Inga is a mother and business owner and her six-month old daughter is growing up in an ever-changing Mongolia.
Inga was born and raised in Ulaanbaatar city but dreamed about the countryside her whole childhood.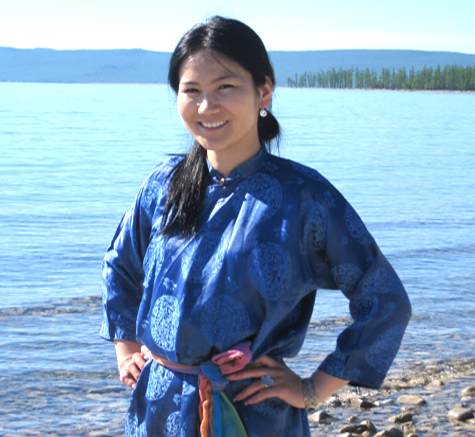 "When I was child, many of my classmates used to go to their relatives who live in the countryside during summer holidays and come back with such beautiful histories of the countryside. So I dreamed about countryside for a long time," Inga said.
Inga studied English at university and often heard her professors speak about how important it is to share their country with tourists and visitors. One day during university, representatives from some tour agencies came to school and talked about guiding and told they were looking for new guides. She still had that dream to see the countryside from her childhood and was looking for a way to earn money and help her family.
"To become a guide, I had to get involved in a training. It was a time when I was still a student and my family didn't have enough money to give me money for that training. But my mommy still wanted to help me so she went to a pawnshop and pawned a set of her jewelry so that she could give me the tuition for the guide training course. I will always appreciate my mom for pushing me in the right direction."
So Inga became a guide in 2007 and has been guiding ever since. It wasn't what she expected at first, but she grew to love it and today she proudly says that there are many nomadic families in the countryside who she has met on tours and consider her to be their daughter.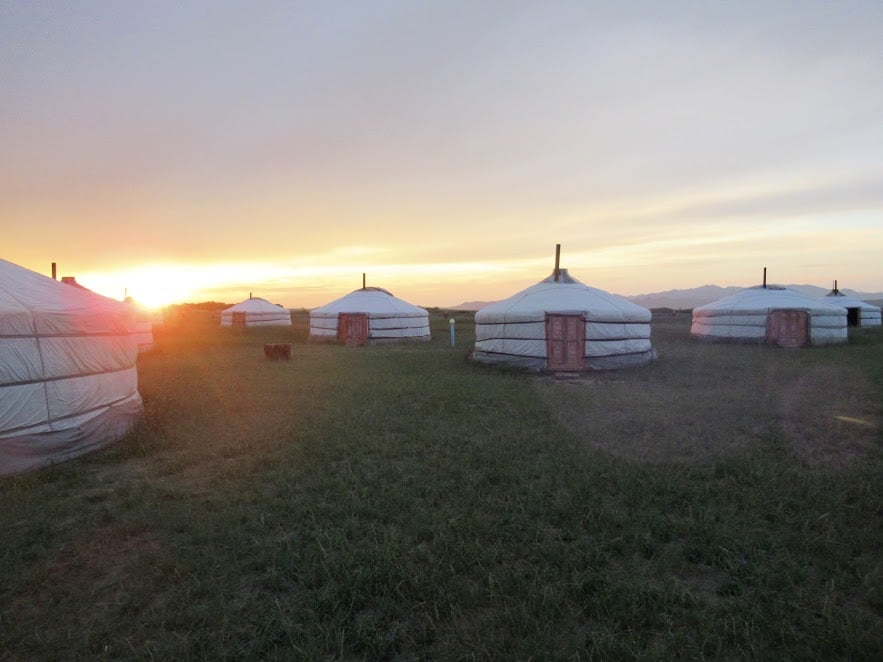 "Right when I started guiding, the countryside wasn't what I had dreamed about for all those years and I thought this job was not for me. It was so quiet, peaceful, some days we had to drive for so many hours or some days without seeing a person or having phone service and then staying overnight tented in nature without any people around. For a city girl it was so silent, I was missing the city life!" Inga said.
But she got used to it quickly.
"The first four years of guiding were real adventure. During that time, I lived in a tent everywhere, even in November when it was -25 degrees. I would cook three meals a day with guiding alone and sometimes for more than 15 people. I would hike on snowy mountains for many days with wet shoes without chance to get them dry, work hard no matter if it snowed, rained or was windy with very small amount of salary. But I loved it and am grateful for it."
After a few years Inga went to work for a mining company and realized that she had evolved from a city girl to a woman who loved the country.
"At the mining company there was no time to travel around the countryside. I remember I cried from missing my home and city life on my first tour, but, in one spring at the mining site, I cried behind my computer after seeing my teacher's photos of guiding in the green countryside. I was missing that feeling of being in nature, meeting those nomadic families, and enjoying the flowers, livestock and the wind. I think that was the turning point that made me return back to tourism. That is how I knew I loved our country and my guiding job."
So Inga took the lessons and connections she had made as a guide and started her own company. She had previously worked as a guide for an outfitter that AGC partnered with on our first Mongolia trip. Jan Latham loved her spirit and rather than using the same outfitter for our next trip, AGC decided to work with Inga develop the trip we have today.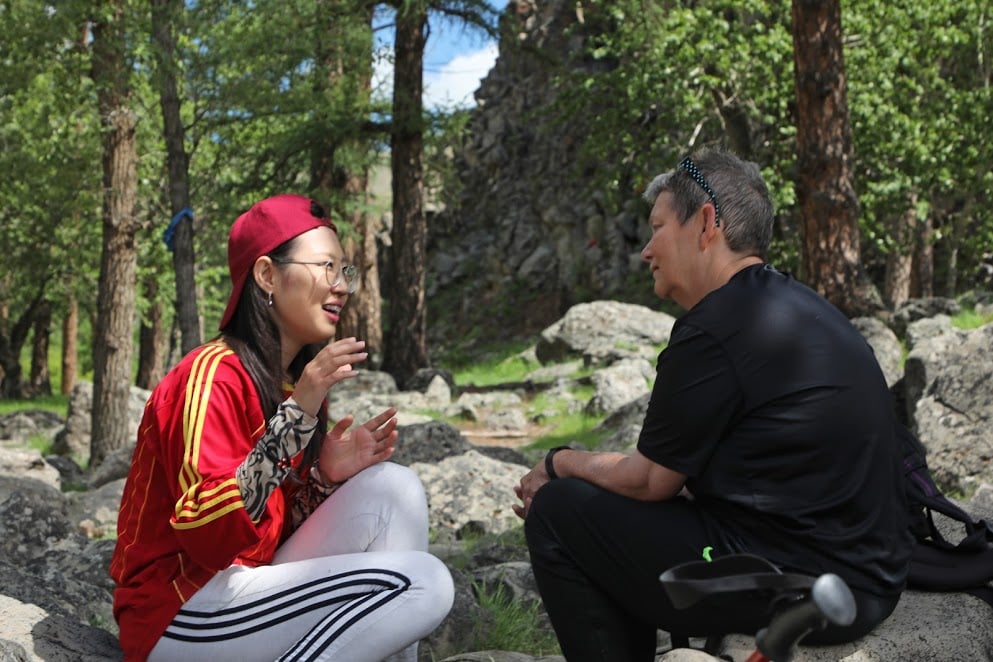 "I enjoy guiding women groups because women understand women more. For AGC group, I worked twice with Jan. She is one of the very few wonderful people left in the world. She also makes a huge effort to make the tours unforgettable. I've learned so much from her."
When I asked her what it's like to guide women's groups, Inga said it's not dramatically different but that the differences are important.
"I've noticed that there is such a warmer atmosphere in a woman's group. I enjoy it a lot. Sometimes I also notice that women are more emotional, funny and more crazy than co-ed groups. It is a good thing! They should travel like this because girls talk or do anything they want with their female best friends. Just like little girls, they come on tours without knowing each other, but can find lifelong best friends from the tour. in my opinion."
After working with so many adventurous women, I asked Inga if there was any advice she would offer. She answered humbly.
"I am not that successful of a person to give advice to the other wonderful people. But I want to tell to people that do whatever they want. Life is too short to get stressed about what others think about you. For the traveler women, once you are on tour, it is your time, your tour, so be yourself and enjoy every single moment of the tour and life!"
Inga is still a woman who mixes her love of countryside and city living and encourages more women to visit Mongolia.
"There is a saying that if you want to know world history, then read Mongolian history. I am so proud of Mongolia's virgin nature and friendly nomadic people. You can truly relax mentally in the huge steppes without fences. That feeling to see the stars, full moon lying on grass outside of a nomadic family's home without any electrical light is very special. So is running on horseback with the wind and the smell of grass. Simply, I would say that you will leave Mongolia with unforgettable feeling in your heart."
To learn more about Inga or Mongolian Gobi Taiga Tour, visit her or check her out on TripAdvisor. To see the AGC Mongolia itinerary, check our our website.