Announcing Partnerships with National Parks' Friends Groups
Adventures in Good Company is proud to announce partnerships with the official partners of twelve U.S. National Parks. These partnerships will make it easier for our trip participants to directly support the national parks they visit on AGC trips.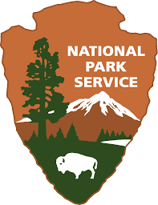 Year after year we hear our travelers ask us how to best give back to the parks they've visited on an AGC trip. Our solution is a new partnership initiative that will make it easier for our trip participants to donate directly to the organizations that work with and support the parks we explore.
"Often communities of people who love a park or value a program have organized into nonprofit support organizations known as Friends Groups. These organizations raise funds to incubate and support innovative projects and initiatives, enhancing the experience of park visitors, connecting parks to people, restoring habitat, rehabilitating trails, supporting research efforts, and engaging young people in parks. This is just a sampling of the great work undertaken in partnership with Friends Groups." (NPS)
Our very presence in the parks, no matter how careful we are, can take a toll on the park's natural and cultural resources. As part of our larger commitment to responsible travel we are proud to announce our partnership with the friends groups that most directly benefit and support their respective parks.
On any national park-based trip you take with AGC, you will be invited in your post-trip letter to make a donation directly to the friends group of the park(s) you visited.
There are many ways to give back to our parks and their friends group- volunteering, choosing certified guide tours, and connecting via social media are at the top of the list. As a company we commit to active engagement with these and other means of support. And we invite you to give back to the parks that you experience on an AGC trip by donating to the official partner groups listed below.